Home Page | About Me | Home Entertainment | Home Entertainment Blog | Politics | Australian Libertarian Society Blog | Disclosures
---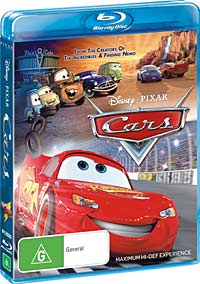 Not previous published
---
Cars
2006 - Walt Disney Studios Home Entertainment
Director: John Lasseter/Joe Ranft
Starring: Owen Wilson, Paul Newman, Bonnie Hunt, Larry The Cable Guy, Cheech Marin, Tony Shalhoub, Guido Quaroni, Jenifer Lewis, Paul Dooley, Michael Wallis, George Carlin, Katherine Helmond, John Ratzenberger and Joe Ranft

Movie:

Picture:

Sound:

Extras: Yet to be completed
---
Features
Running time: 117
Video: 2.35:1, 1080p24, MPEG4 AVC
Sound: English: LPCM 3/2.1; English: Dolby Digital EX 3/3.1 @ 640kbps
Subtitles: English for the Hearing Impaired
Features: Yet to be completed
---
No review as yet
---
Here are some comparisons between the PAL DVD and the Blu-ray version of this movie.
At the top of each is the full frame (suitably shrunk down) used in the comparison, with a 250 pixel wide detail from the frame underneath. The left side is from the PAL DVD. The image was captured digitally from the disc, scaled up from its native 720 by 576 resolution to 1,024 by 576 (to present in the correct aspect ratio), and then, in order to be comparable to the Blu-ray version, from that to 1,920 by 1,080. The detail is from that last scaled version, and has not been rescaled again. The right side is from the Australian Blu-ray. This has not been scaled at all.
Different applications were used to capture the two frames, so I am not normally comfortable comparing the colour between the two, merely the detail and sharpness. For those visitors from NTSC lands, generally the PAL DVD is just a touch sharper than the NTSC DVD.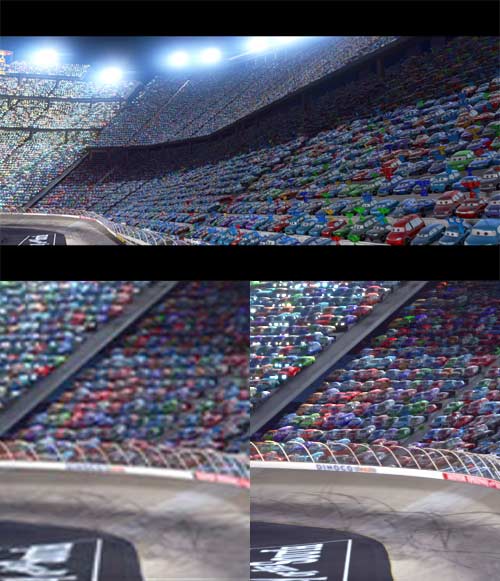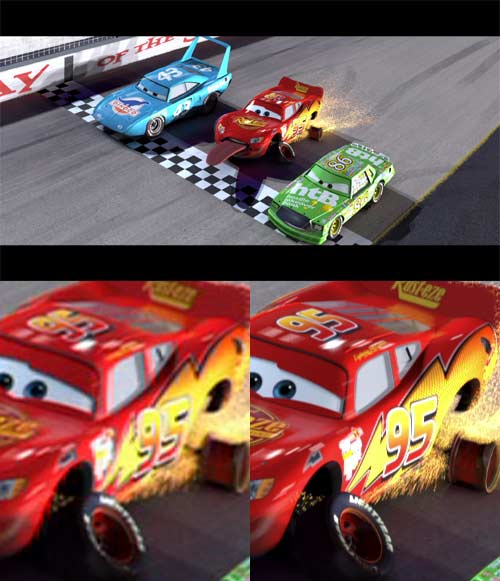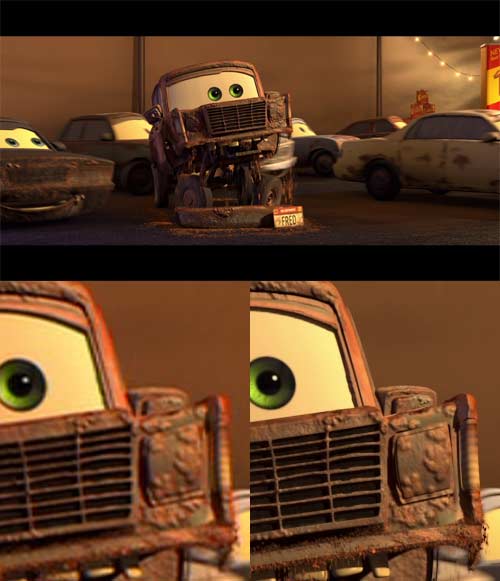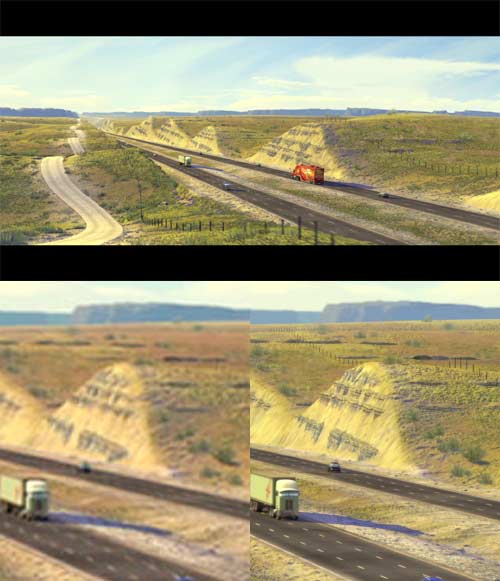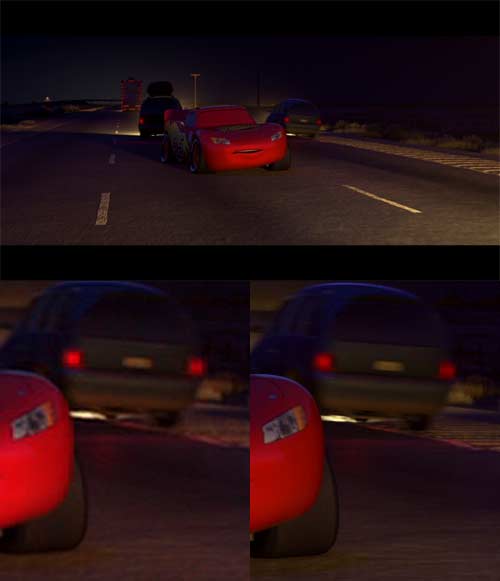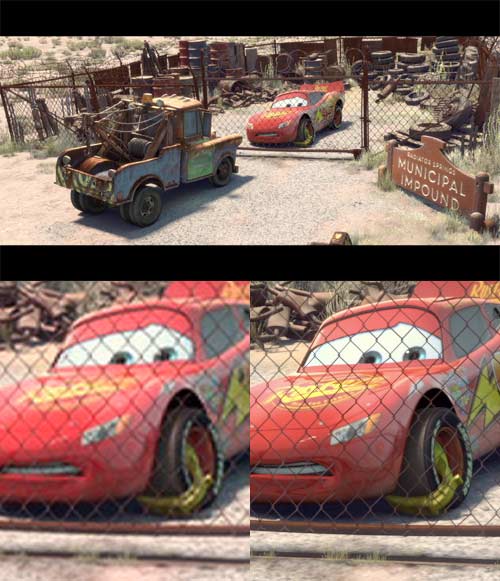 ---
&copy 2002-2009, Stephen Dawson