Home Page | About Me | Home Entertainment | Home Entertainment Blog | Politics | Australian Libertarian Society Blog | Disclosures
---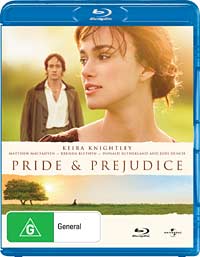 Not previously published
Last updated 21 August 2010
---
Pride & Prejudice
2005 - Universal Pictures (Australasia) Pty Ltd
Director: Joe Wright
Starring: Keira Knightley, Talulah Riley, Rosamund Pike, Jena Malone, Carey Mulligan, Donald Sutherland, Brenda Blethyn, Claudie Blakley, Simon Woods, Kelly Reilly, Matthew Macfadyen, Rupert Friend and Tom Hollander

Movie:

Picture: TBA Sound: TBA Extras:

---
No review as yet.
---
Facts
Running time: 127 minutes
Picture: 2.33:1, 1080p24, VC1 @ 30.59Mbps
Sound: English: DTS-HD Master Audio 24/48 3/2.1 @ 3942kbps (core: DTS 24/48 3/2.1 @ 1509kbps); Japanese, French, Italian, German, Spanish: DTS 24/48 3/2.1 @ 768kbps; Commentary (Wright): Dolby Digital Surround 2/0.0 @ 192kbps
Subtitles: Japanese, English, French, Italian, German, Spanish, Dutch, Chinese, Danish, Finnish, Greem, Korean, Norwegian, Porutuguese, Swedish, Chinese, Japanese (Commentary), English (Commentary), French (Commentary), Italian (Commentary), German (Commentary), Spanish (Commentary)
Extras: My Scenes (Bookmarks); 10 Featurettes (480i60, MPEG2, DD2.0 @ 192kbps - 54 mins); Alternate US Ending (480i60, MPEG2, DD2.0 @ 192kbps - 3 mins)
Restrictions: Rated

(Australian rating); Region Free

The following video bitrate graph was generated by BDInfo 0.5.3: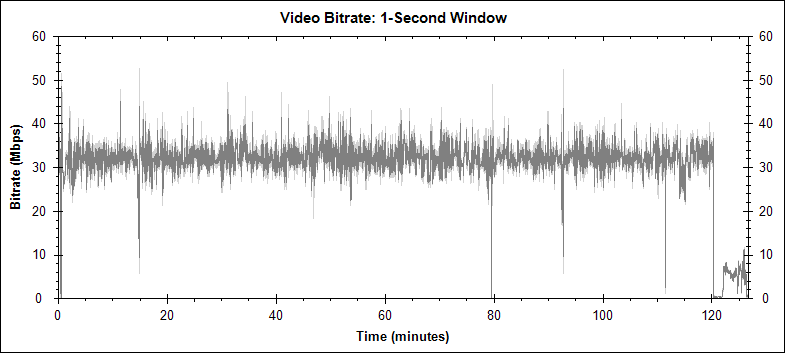 ---
Here are some comparisons between the Australian PAL DVD and the Australia Blu-ray version of this movie. The Blu-ray was supplied to me by Universal, while I purchased the DVD version some years ago.

At the top of each is the full frame (suitably shrunk down) used in the comparison, with a 250 pixel wide detail from the frame underneath. The left side is from the PAL DVD. The image was captured digitally from the disc, scaled up from its native 720 by 576 pixel resolution to 1,024 by 576 (to present in the correct aspect ratio) by the application. I then scaled it, in order for it to be comparable to the Blu-ray version, to 1,920 by 1,080 pixels.

The detail is from that last scaled version, and has not been rescaled again. The right side is from the Australian Blu-ray. This has not been scaled at all. Different applications were used to capture the two frames, so some caution should be exercised in judging colour and brightness.

For visitors from NTSC lands, generally the PAL DVD is just a touch sharper than the NTSC DVD.

Before starting, a note of framing. Virtually all widescreen Blu-ray discs have, in my experience, conformed to a convention where the picture uses the entire left/right width of the frame. In other words, every vertical row of pixels -- all 1,920 of them, are used. Oddly, this movie uses only 1914 pixels of the picture width, with interesting results. More on that here.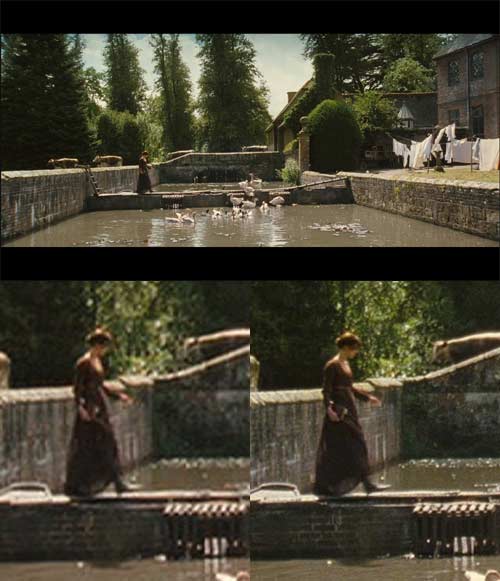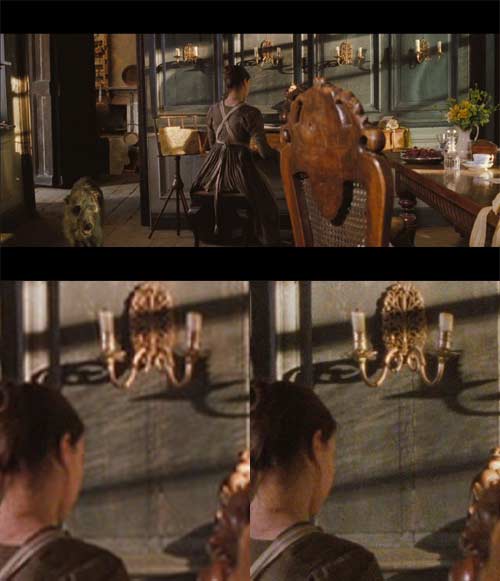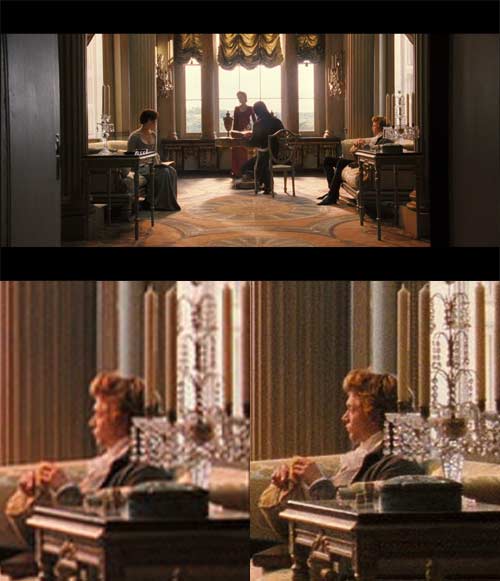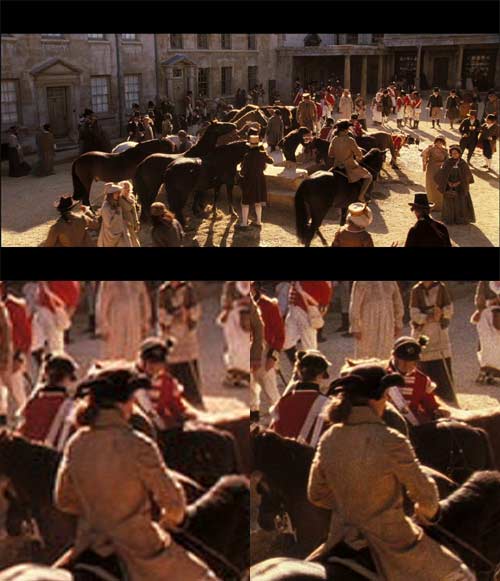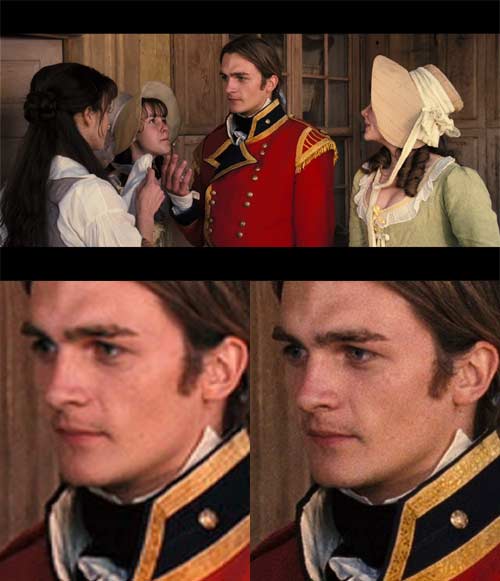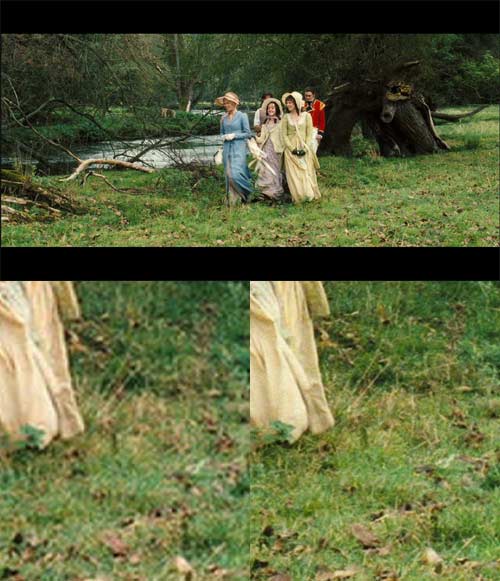 ---
&copy 2002-2010, Stephen Dawson