Home Page | About Me | Home Entertainment | Home Entertainment Blog | Politics | Australian Libertarian Society Blog | Disclosures
---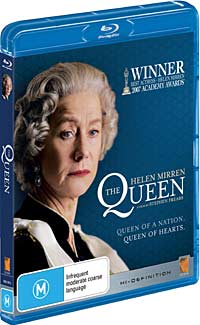 Not previously published
Last updated 8 April 2010
---
The Queen
2006 - Icon Film Distribution Pty Ltd
Director: Stephen Frears
Starring: Helen Mirren, James Cromwell, Alex Jennings, Roger Allam, Sylvia Syms, Tim McMullan, Michael Sheen, Helen McCrory and Mark Bazeley

Movie:

Picture:

Sound:

Extras:

---
No review as yet.
---
Facts
Running time: 103 minutes
Picture: 1.85:1, 1080p24, VC1 @ 19.79Mbps
Sound: English: DTS-HD Master Audio 16/48 3/2.1 @ 1724kbps (Core: DTS 16/48, 3/2.1 @ 1536kbps); English: Dolby Digital 3/2.1 @ 640kbps; Commentary: Dolby Digital 2/0.0 @ 192kbps
Subtitles: English
Extras: Featurette: Making Of (576i50, MPEG4 AVC, DD2.0 @ 192kbps - 20 mins)
Restrictions: Rated

(Australian rating); Region Free, but some elements in 576i50 and 1080i50 may not work in US players

The following video bitrate graph was generated by BDInfo 0.5.3: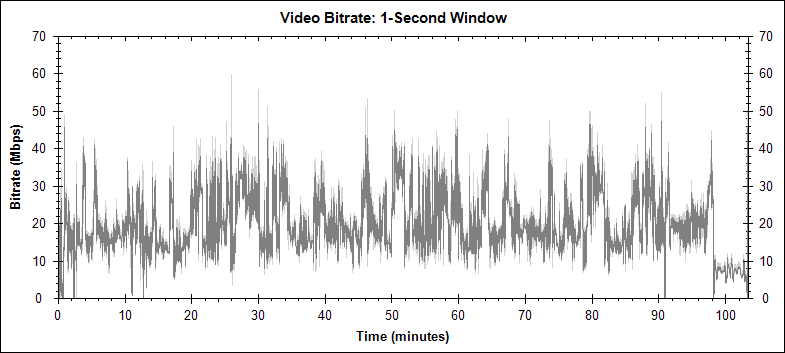 ---
Here are some comparisons between the PAL DVD and the Blu-ray version of this movie. Both the DVD and the Blu-ray versions were from test samples provided to me by Icon.

In the following examples, at the top of each is the full frame (suitably shrunk down) used in the comparison, with a 250 pixel wide detail from the frame underneath. The left side is from the PAL DVD. The image was captured digitally from the disc, scaled up from its native 720 by 576 resolution to 1,024 by 576 (to present in the 16:9 aspect ratio), and then, in order to be comparable to the Blu-ray version, from that to 1,920 by 1,080. The detail is from that last scaled version, and has not been rescaled again. The right side is from the Australian Blu-ray. This has not been scaled at all.

Different applications were used to capture the two frames, so I am not normally comfortable comparing the colour between the two, merely the detail and sharpness. For those visitors from NTSC lands, generally the PAL DVD is just a touch sharper than the NTSC DVD.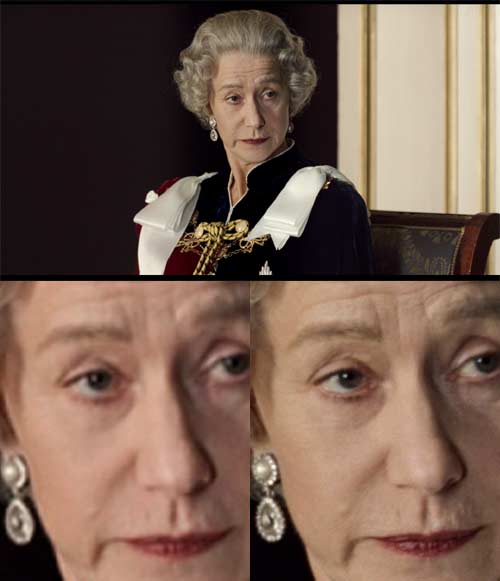 Some of the outdoor shots don't appear to be especially sharp, but even so there is a marked improvement in detail and clarity offered by the Blu-ray: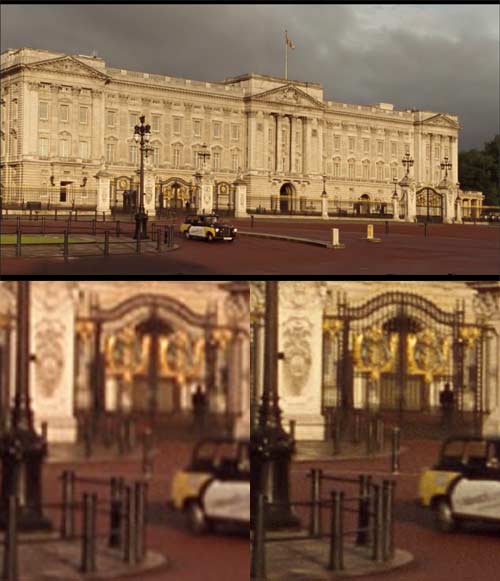 This movie contains quite a few 'TV POV' shots: snippets of TV coverage cut into the movie. These are indicated by the usual conventions: low resolution and visible horizontal scan lines. Barely visible in the case of the DVD. Interestingly, the scan lines don't actually come from the TV footage, because they don't line up with the pixels. They must have been added in post production: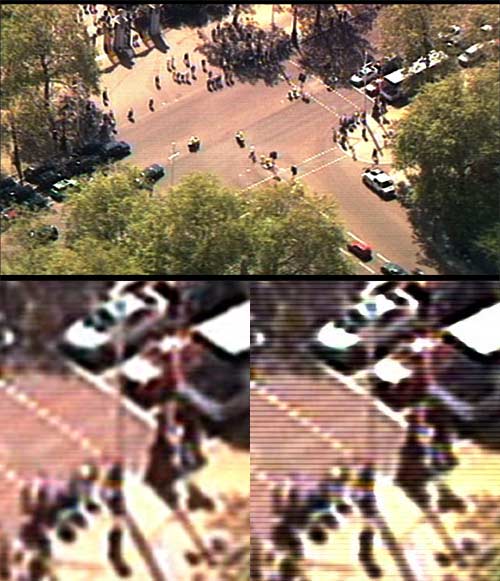 The cut glass pattern on the lamp is quite invisble on the DVD: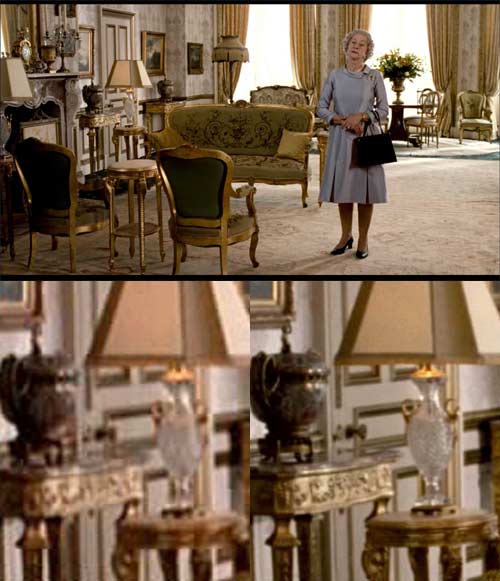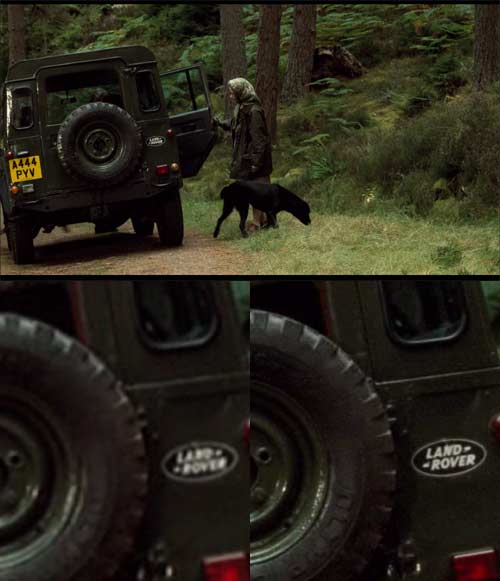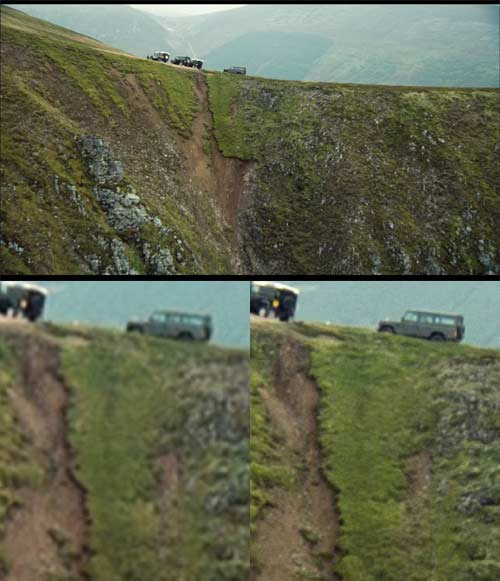 ---
&copy 2002-2010, Stephen Dawson