Home Page | About Me | Home Entertainment | Home Entertainment Blog | Politics | Australian Libertarian Society Blog | Disclosures
---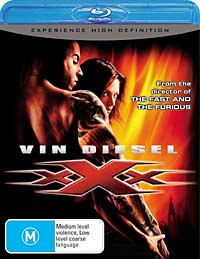 Not previously published
Last updated 7 April 2010
---
xXx
2002 - Sony Pictures Home Entertainment Australia
Director: Rob Cohen
Starring: Vin Diesel, Asia Argento, Marton Csokas, Samuel L. Jackson, Michael Roof, Richy Müller, Werner Daehn, Petr Jákl and Jan Pavel Filipensky

Movie:

Picture:

Sound:

Extras:

---
No review as yet.
---
Features
Running time: 124 minutes
Picture: 2.35:1 anamorphic, 1080p24, MPEG2 @ 17.19Mbps
Sound: English: LPCM 16/48 3/2.1 @ 4608kbps; English, French: Dolby Digital 3/2.1 @ 448kbps
Subtitles: English, English for the Hearing Impaired, French, Dutch, Arabic, Czech, Greek, Hindi, Hungarian, Polish, Turkish
Extras: Trailers for two other movies (1080p24, MPEG2, Dolby Digital 3/2.1 @ 640kbps - 5 mins); 7669 Test Patterns (1080p24, MPEG2 - 1 min)
Restrictions: Rated

(Australian rating); Region Free

The following video bitrate graph was generated by BDInfo 0.5.3: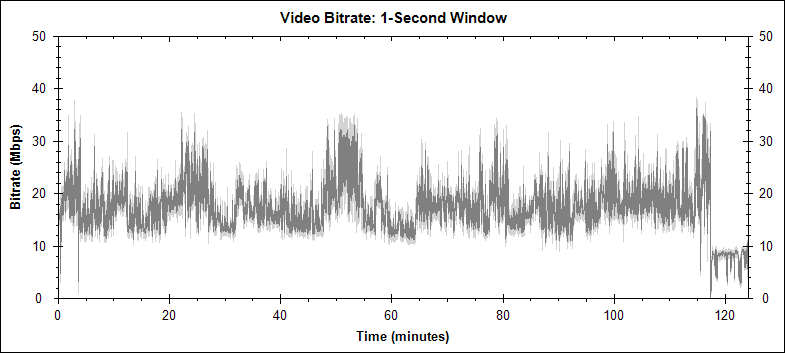 ---
Here are some comparisons between the Australian Superbit PAL DVD and the Australia Blu-ray version of this movie. At the top of each is the full frame (suitably shrunk down) used in the comparison, with a 250 pixel wide detail from the frame underneath. The left side is from the PAL DVD. The image was captured digitally from the disc, scaled up from its native 720 by 576 resolution to 1,024 by 576 (to present in the correct aspect ratio). I then scaled it, in order for it to be comparable to the Blu-ray version, to 1,920 pixels wide.

The detail is from that last scaled version, and has not been rescaled again. The right side is from the Australian Blu-ray. This has not been scaled at all. Different applications were used to capture the two frames, so I am not comfortable comparing the colour between the two, merely the detail and sharpness. For visitors from NTSC lands, generally the PAL DVD is just a touch sharper than the NTSC DVD.

When I did an earlier comparison, using photographs from a projection screen, I can't say that I was all that impressed with the picture quality. But directly accessing the disc content, with a wider range of shots to compare, the Blu-ray does yield a clear improvement. For example, tell me, in that out of focus display screen directly above Samuel L Jackson's head there are how many lines of text?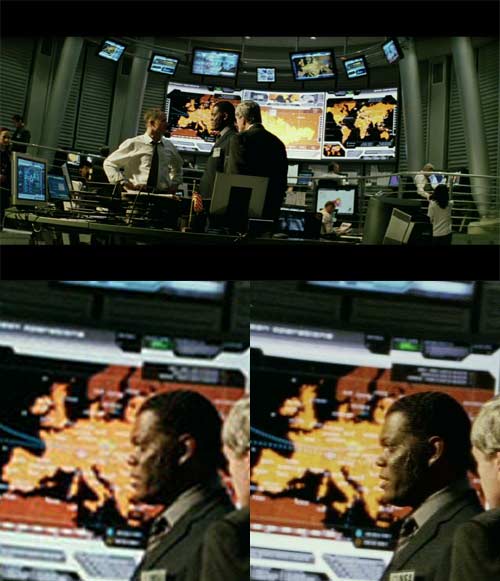 Skateboarding is a what?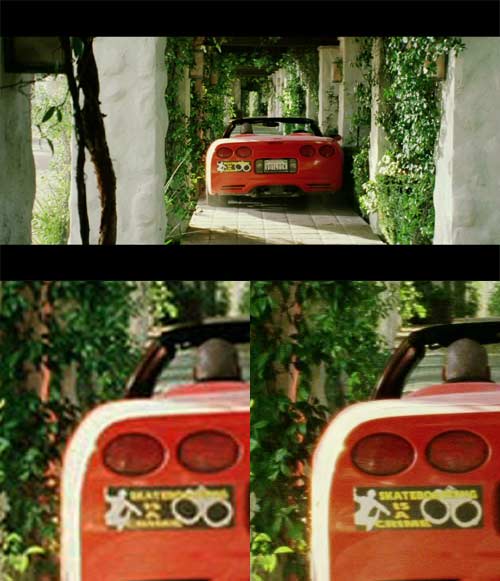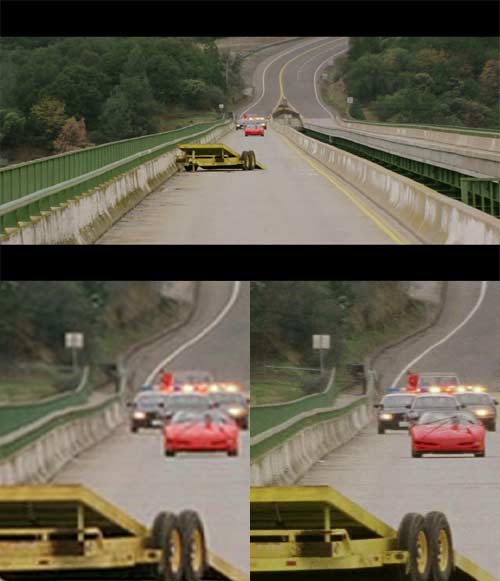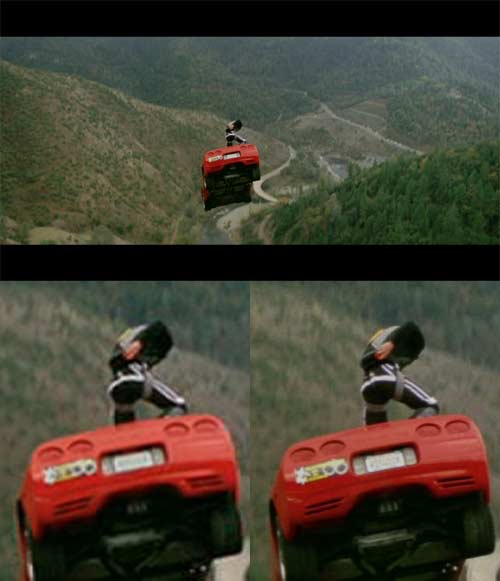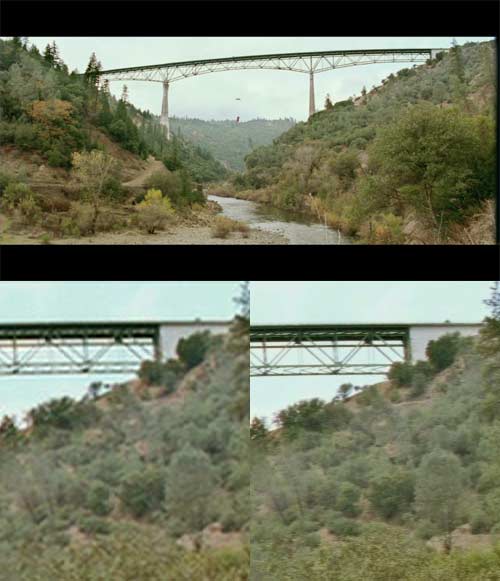 ---
&copy 2002-2010, Stephen Dawson