And now for the Blu-ray vs DVD comparison for The Lord of the Rings: The Return of the King. Here's a sample: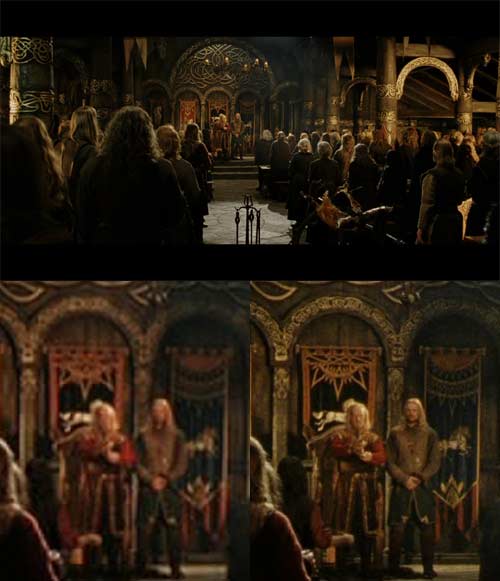 A note on all three of these releases. I've amended the comparison pages by removing the suggestion I am uncertain about the special extras these discs will receive. That has been resolved: they get no special extras except for the few trailers carried on the disc.
Unless you purchase them from JB HiFi, in which case you will get a two disc set for each movie. The second disc will in each case be a DVD, the same 'Special Extras' DVD that came with the DVD versions of the movies (the theatrical versions).