I've been elsewhere the last few days. Elsewhere on this site, that is, updating and adding video bitrate graphs to a whole bunch of my Blu-ray reviews. The 'updated' text in the table shows which ones.
In addition, I've added three more of my Sound and Image Blu-ray reviews, with a Blu-ray vs DVD comparison for the superb French movie Amélie. Here's one of the comparison shots: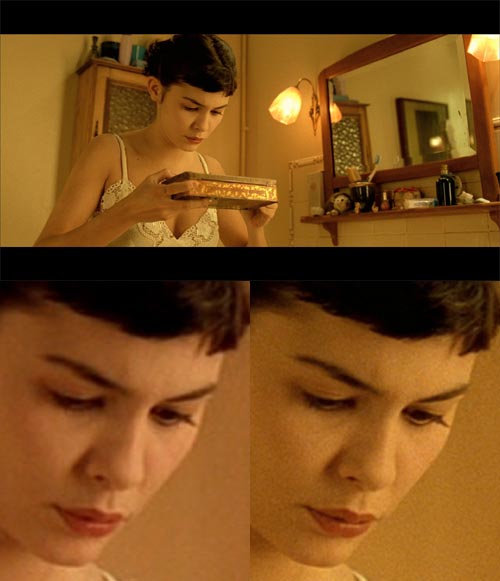 Oh, loyal readers who have persisted and read to the bottom of this post, the first to ask in comments will receive a copy of the animated movie Open Season 2 on Blu-ray. Test disc, no box, no guarantee. Might be okay for the kiddies though.