I've put up a couple more Blu-ray vs DVD comparisons: Cool Hand Luke and Falling Down.
You will use neither as demo material for the wonder of Blu-ray. Nonetheless, both movies are nicely watchable on Blu-ray — far more so than DVD. Here's a shot from the latter: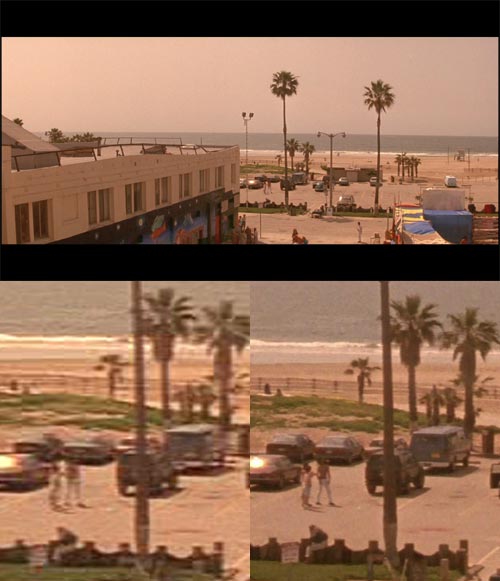 Would you like an early Luc Besson classic, Subway, on DVD? Very French, although with hints of his later work. Proper Blu-ray, but no box or slick. Australian postal addresses only. First to ask in comments gets it.