… when it was perfectly acceptable to smoke while entertaining children.
It was 1940 and Looney Tunes produced one of its finest works, 'You Ought To Be In Pictures'. This was an animation-on-live-action piece featuring Porky Pig and Daffy Duck. Daffy convinces Porky to get the real-life producer Leon Schlesinger to tear up his contract to release him so he can become a movie star.
It is beautifully done: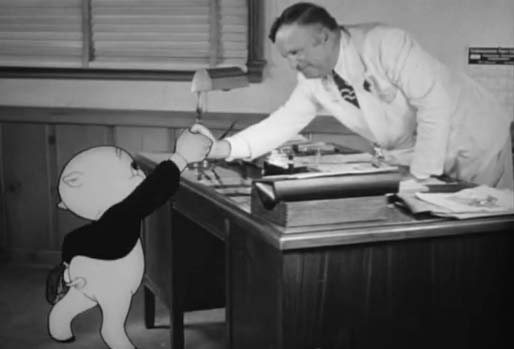 and: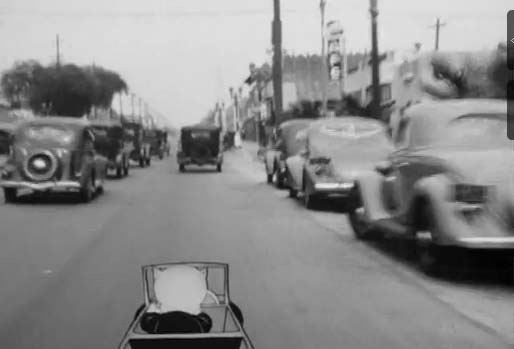 But here's Schlesinger speaking to Porky near the start: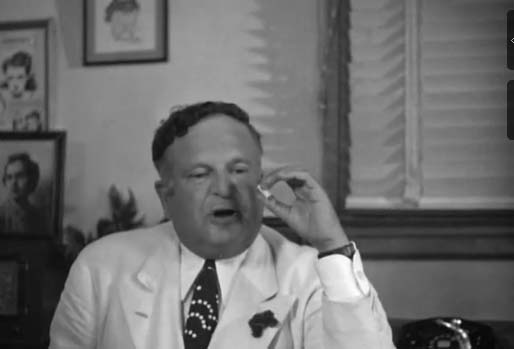 and later on with Daffy: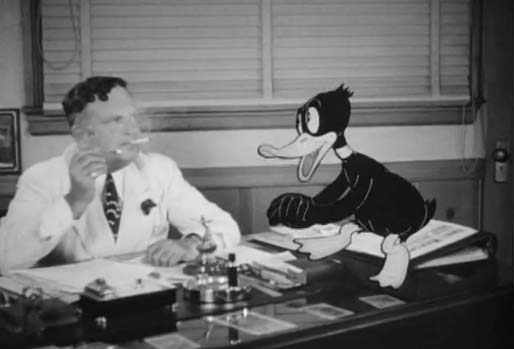 By my count he had three cigarettes in the course of this short. You can watch it — for the moment at least — here on a Romanian site.
It used to be on Youtube, but Warner Bros had it taken down.
Yet there are plenty of other Looney Tunes cartoons available on Youtube. Perhaps the company is sensitive to the smoking issue.
Schlesinger died nine years later at the age of 65. But not from lung cancer
, surprisingly. From a viral infection.