Do you have Gladiator on Blu-ray? You should, but only if you get the correct one.
The original release was deeply unimpressive. The remastered version, gorgeous. Why the difference? Here's a clue (original left, remaster right):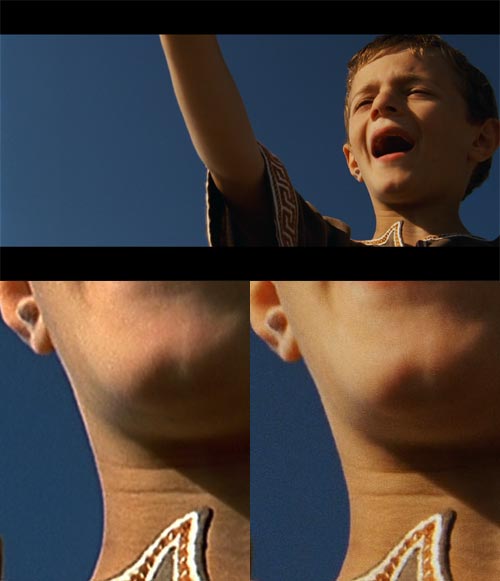 How do you tell the remastered release apart from the original in the store? Are there practical differences in picture quality? Is either or both superior to the SuperBit DVD version?
I have answered all of these in my newest comparison.