Metropolis is one of those movies the absence of which necessarily renders any movie collection incomplete. It may not be all that enjoyable, but it is important, and should be familiar to any film buff. Especially in the most complete version which has now become available, on Blu-ray, from Madman Entertainment.
This adds a good half hour of material previously thought lost, albeit at significantly reduced quality.
What I found interesting is that the footage common to the Blu-ray and the previous restored DVD version looks so very much better on the Blu-ray. This is shown by my Blu-ray vs DVD comparison. I thought that the resolution of the source would be insufficient to support a higher quality picture in Blu-ray. It seems that I was wrong: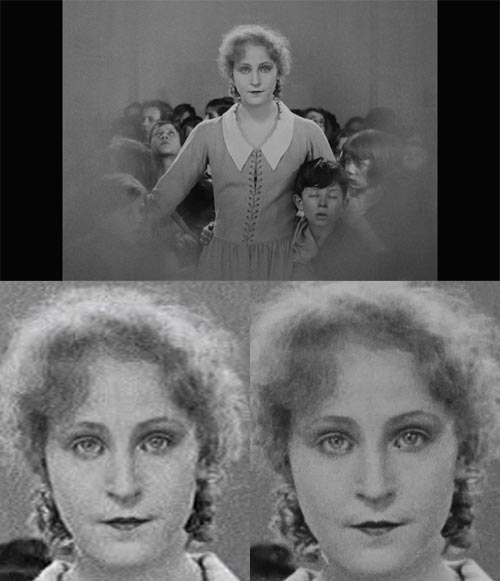 Meanwhile, another movie which is an essential for any collection is The Sound of Music. I have a test Blu-ray here. Crappy label, no box, no Disc 2, but otherwise identical to the commercial release. See The Hills are Alive in 7.1 sound and restored 70mm footage.
Ask in comments, Australian postal addresses only.