Here's something I'd completely forgotten about, or perhaps never known. The 'Scarlett Book' for SACD recommended that the high resolution audio be low pass filtered at 50kHz (@-3dB). I was reminded/informed of this by the datasheet for the Cirrus Logic CS4398 DAC.
What then to make of this insert that appeared in just about all SACDs in the early days?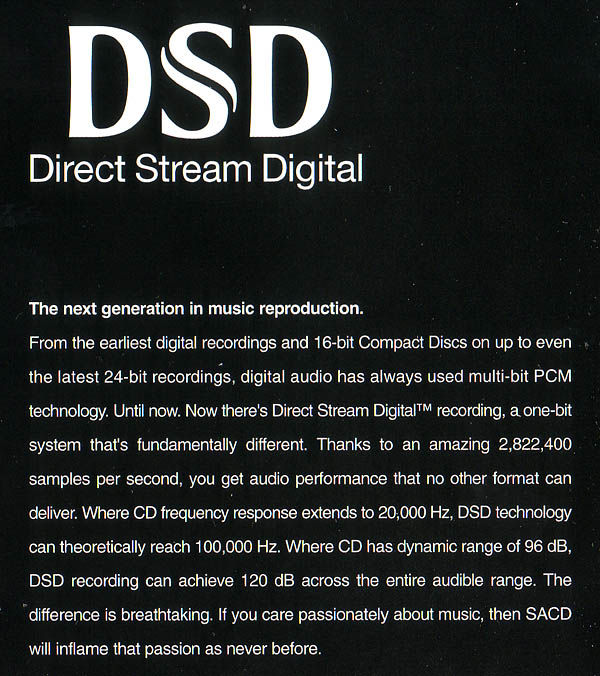 A lot rests on the word 'theoretically'.