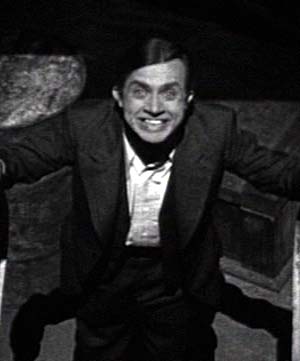 Last night I watched, with one of my daughters, the 1922 version of Nosferatu. The picture quality wasn't particularly good, yet it was still strangely powerful at certain points.
My daughter, who has read Bram Stoker's novel Dracula, of which this movie is an unauthorised adaptation, was helpful in clarifying which elements of the story had been changed. This morning I discovered that Kino has released a restored version. If it is anywhere near as good as the Kino restoration of Metropolis, it should be brilliant. In Australia a similar restored version is due for release on 21 May this year by Madman.
Anyway, watching Nosferatu inevitably led us to watch the 1931 Tod Browning version of Dracula. This was initially a bit tricky because the character who travelled to Transylvania to meet Dracula was not Jonathan Harker, as it is in the novel and in the 1992 movie version, but the Renfield character. This Renfield acts as Dracula's assistant later, and is clearly mentally disturbed. In the 1931 version of the movie, having him meet Dracula is the trigger for him becoming that way, so it's actually a fairly clever change to the story.
When I first got into hifi in the early 1970s, one of the musical groups to which I formed a close attachment was Alice Cooper (yes, back when it was both a person and a group). One of my favourite albums from the group was 'Love it to Death'. One of my favourite songs from the album was 'The Ballad of Dwight Fry'. It is still a song I listen to from time to time, thirty five years later. But until last night it had never occurred to me that the Dwight Fry of the song was ever anything other than an invented name. The song is from Fry's point of view and is a, er, contemplation of his precarious mental condition.
But just as Dracula was starting, up flashes the name 'Dwight Frye' as one of the actors. It turns out that he plays the insane Renfield (pictured). He, apparently, was the inspiration for the Alice Cooper song made four decades later, even though they managed to spell it incorrectly.