Well, there I was, once again incorrectly, thinking that the whole matter of passive 3D was settled. A couple of weeks ago I established, I think, that the current top of the line LG TV, the 55LM9600, uses two different strategies in 3D mode for allocating source lines to display lines.
Some form of line allocation is necessary because only half the number of display lines are available for each eye view as are provided in the source video.
My tests suggested that generally the 55LM9600 used 'Both Line Allocation', but it was clever enough to notice that some content was in the same plane for both eyes, and in such cases it would use 'Alternate Line Allocation'.
I could tell this because when I took a picture of a diagonal line which I was displaying in 3D in side-by-side mode, when viewed with the glasses on (top, right lens) it was jagged, but without the glasses it was smooth, so all the detail must have been present: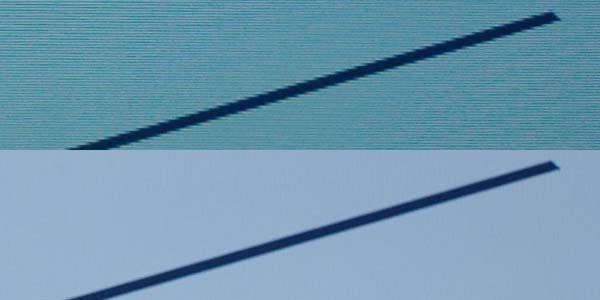 But I'm now looking at a considerable less expensive LG 3D TV — still a new model — the LG 55LM7600. Here's the equivalent from that TV: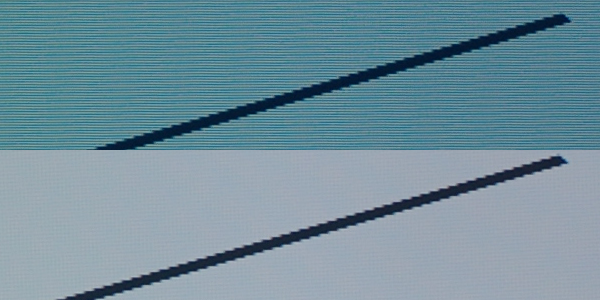 Kup Priligy bez recepty w Warszawie
, bottom no glasses" title="Diagonal lines in 3D mode on LM7600 – top through right lens, bottom no glasses" width="600″ height="300″ class="aligncenter size-full wp-image-3843″ />
See what I see? Jaggies on the both-eyes-view version at the bottom. This TV clearly used both line allocation for this one (as it did for the alternately coloured line tests, which I checked).
However with the menu from Cats & Dogs: The Revenge of Kitty Galore, this TV delivered full resolution from the flat sections of the picture, even though they were in 3D mode. So it that mode at least, it still seems to have different processing depending on the picture content.